Want to know more about the impact of Freeletics training on your health? Simply update your Freeletics Bodyweight app to version 4.14 and give permission for your workouts to be saved in Apple Health. You'll be able to save your training, the time, date and duration, as well as calories burned. Ready to add even more intelligence to your training? Here are 3 reasons why it's worth tracking your health.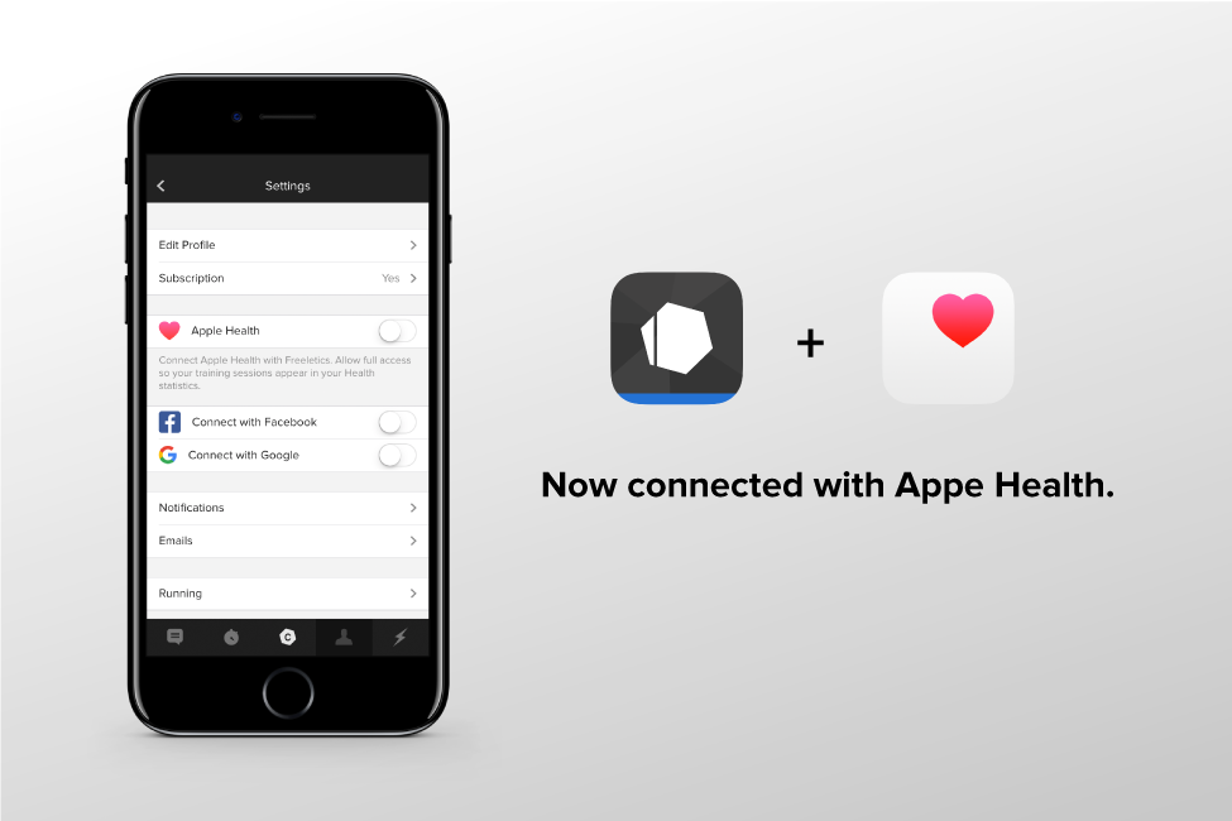 It holds you accountable
By tracking your goals against your progress, every day you are encouraged to take more steps than you did the day before, run faster than your PB and sustain that peak heart rate for just a little bit longer. When you're constantly competing against yourself, your activity levels are bound to increase, and your goals will seem more achievable than ever.
It's convenient
Health tracking makes it easier to learn about your health by allowing you to keep tabs on all of the data that matters to you. By combining data from your Freeletics Bodyweight app with other important information available on the Health app, you will have a total overview of all of your health information, in one place.
It's motivational
When all of your training information is consolidated in one place, you will have a wealth of useful information right at your fingertips. As soon as you start seeing your stats every day, the challenge to beat yourself begins and you're likely to be hooked in no time. Apple Health combines activity data from your iPhone, such as steps and distance travelled with metrics from your Freeletics Bodyweight app. It will also automatically record how much you move, how often you're standing, and your all-day calorie burn.
How to get started
Make sure your Bodyweight app is updated to the latest version (4.14).
Go into your Settings page from your Freeletics profile.
Switch on Apple Health, and select the categories you want activated.
Sounds good? Now it's easier than ever to consolidate all your important health information. Update your Bodyweight app and start tracking your results today.