I'm starting all over again, I'm the underdog but the pathway has been set out and I only have myself to answer to. I've got new motivation and everything? nothing to lose. I'm ready to go. Let's get it!
Meet Christian Wade, former professional rugby player, aspiring NFL player and Freeletics athlete. Christian is the epitome of freedom. After years of playing professional rugby and reaching the peak of his career, Wade decided it was time for a new challenge. Last year, he turned his back on rugby and set his sights on the NFL. 10 years ago, Wade made a promise to himself: "As soon as I stop enjoying what I do, then I need to move on." Staying true to his word, regardless of expectations, salary, age, status and the colossal challenge he now faces, Christian chose his own future. He dared to be free. This is one inspirational athlete with a powerful message:
My name is Christian Wade, I'm 27-years-old and I'm a former professional rugby player, now aspiring to make it into the NFL.
I grew up in a small town just outside of west London called High Wycombe. My family are of Caribbean descent. My childhood consisted heavily of sport and music, mainly because my parents were both musicians and sports people. My dad had dreams of being becoming a professional footballer and could have gone pro but growing up, within the church community in his era, playing sport on a Sunday was a no go. However, his abilities playing the guitar were welcomed on a Sunday and he was a great musician. My mum was a keen athlete and used to win all her track events in high school, or so she says. I was destined to do something in the entertainment industry. I love sport and music, I've been submerged in it since I was born.
I played football, basketball, ran track and even did taekwondo, so my weeks were packed with exercise and obviously, I had to fit school work in this schedule too. My parents always said to me that I needed to make sure I achieved good grades because if I didn't make it as an athlete, I needed a safety net, something to fall back on.
I always had dreams of playing in the NBA, Michael Jordan was one of my idols and I used to watch all his videos and read books about the Chicago bulls back in the 90's. I had it all planned out in my head, right down to the last detail; I was going to get a scholarship to a college in America and then get recruited go to the NBA, as easy as that. That was a dream until I got a little older and realised it was very unrealistic. That was that and I guess I stumbled across rugby and never looked back. well…it wasn't exactly like that.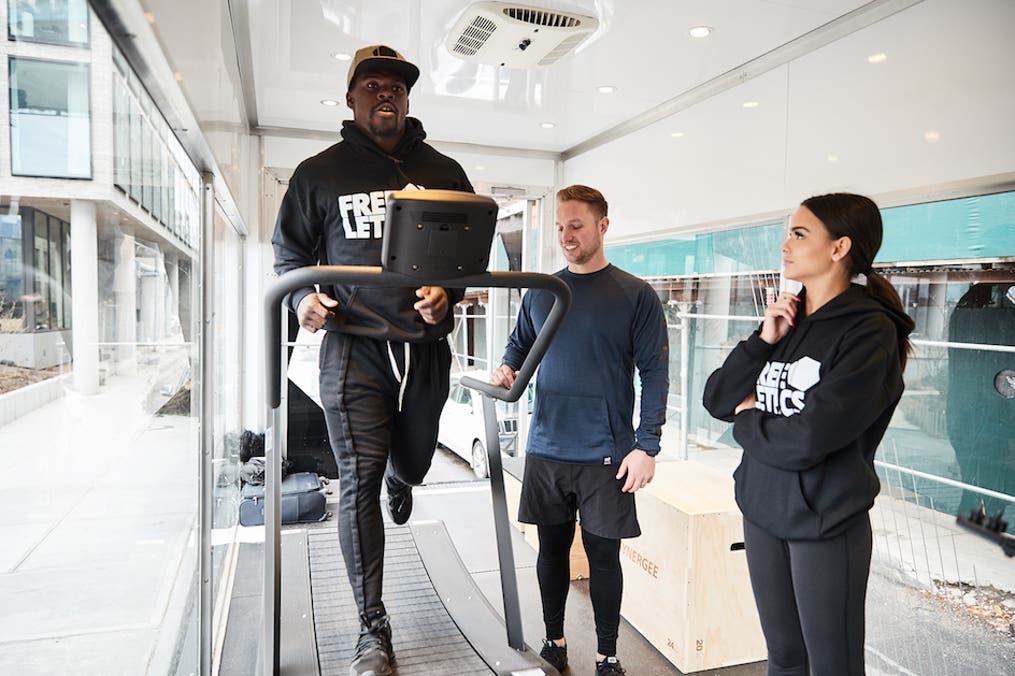 I passed the entry exam (the 11plus) to go to RGS High Wycombe and since they didn't play football, I had to chose a different sport to play. I wasn't interested in rugby at all. I had never played it or even watched a game. I wasn't interested in running with an egg-shaped ball and getting tackled to the floor in the mud. Hell no. But at RGS, rugby was huge and it was everyone's goal to make the first team. That's when my competitive nature stepped in and I tried out for the team anyhow. I was fast and could run around people to score. I actually enjoyed it until it started getting cold and wet and then I didn't want to play anymore. But the coaches saw a lot of potential in me and forced me to continue, so I was stuck playing every Saturday. At the time, I was still playing football for my Sunday league team and also playing basketball too. Sport was just fun and at the end of the day, as long as I was enjoying it then nothing else mattered.
When I was 15, one of my good friends made the team for England u16A. At the time I didn't realise you could represent your country at such a young age. This motivated me to start taking the sport seriously. I wanted to represent my country too and believed I could make the team. I always saw myself as the underdog because I had only been playing for a couple years but I knew I had more than enough ability to get to where I needed to be. One thing led to another and one year later I represented England u16 A and at 18 years old I signed for Wasps. The rest, I guess you can say, is history.
My rugby career has been absolutely amazing. I've represented every age group on international level, including sevens, England seniors and the Victorious Lions tour of 2013. I've travelled the world and made so many friends. I couldn't have asked for more, and this was the same kid who didn't want to run around with an egg shape ball and get tackled in the mud. God has truly blessed me!
I remember the time when England won the bid for RWC 2015, I was in the England u18s team and we were the front runners to potentially be the big names to play in it. This was huge and something that's stuck in my mind since that day. My career had been going well and I had just made my debut for England and represented the Lions when I suffered a serious injury that kept me out for almost an entire season. I worked hard to get fit and find form again. I missed out on initial selections for England squad but had the opportunity to play for England against barbarians in an attempt to make the final 50-man squad, I played well that day and scored a hattrick. However, for some reason, I didn't make the final squad and instead, they picked 6 other wingers - which left me totally confused. I thought to myself that there is no way that I am not one of the top 6 wingers in the league. It was clear that the coaches had their favourites and I knew from this point on that I needed to focus my energy on being the best I can be and not worrying about impressing the international coaches. I vowed to myself that I would do everything possible to be the best I can be, and I wasn't going to allow any England selections to define who I am.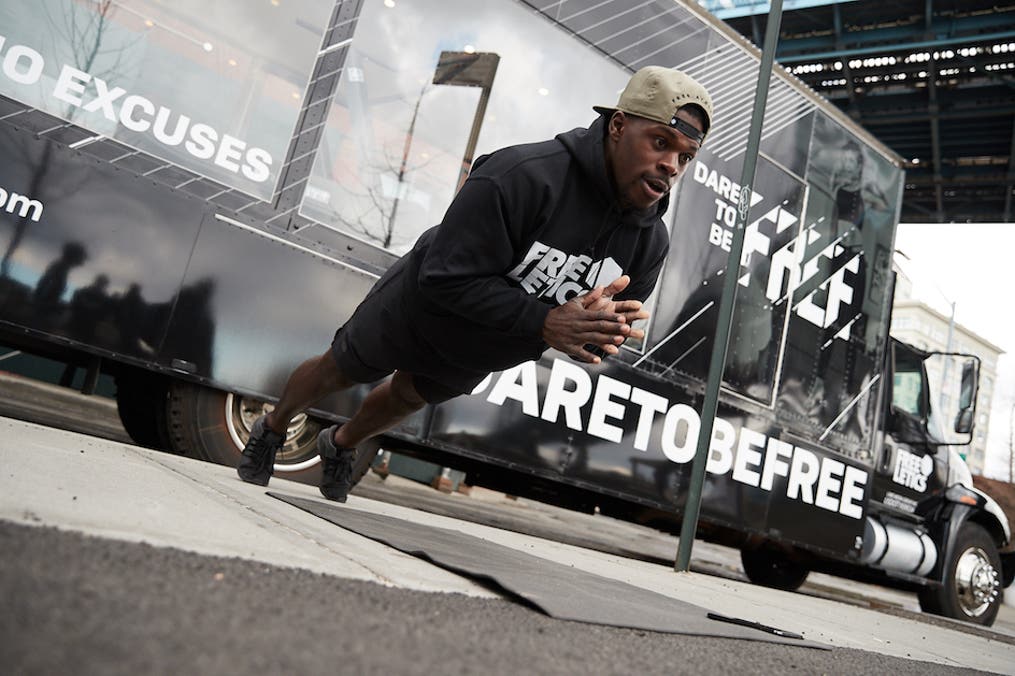 People ask how I came to the decision to leave rugby at a time when they say I was in my prime. Well…it wasn't easy and I didn't come to the decision over night. Sure, my career has had some great highs, but it's also had it's fair share of low points and at times even some feelings of depression - injuries and non-selection usually being the reasons. People say that the main reason for my decision is centred around non-selection for England, but I don't agree. Sport has always been something I enjoy and that's why I do it. I always said to myself that as soon as I stop enjoying it then I need to move on.
I reached a point in my career where I felt I wanted a new challenge. I wanted to do more than just play club rugby in England and looked at options to play abroad. It's easy to stick to what you're good at, but I wanted to test my skills against the best athletes in the world. I wanted to push myself to achieve more. I knew my body could produce better results.
I have friends in Alex Grey and Christian Scotland Williamson who both participated in the NFLs player pathway programme and they have both been successful in making practice squads in the NFL. I spent time talking to these guys to see how they made the switch and their journey to make it to the NFL. After careful thought I decided that this is what I wanted to do. Once I made my decision, I took the first step. And I haven't looked back since.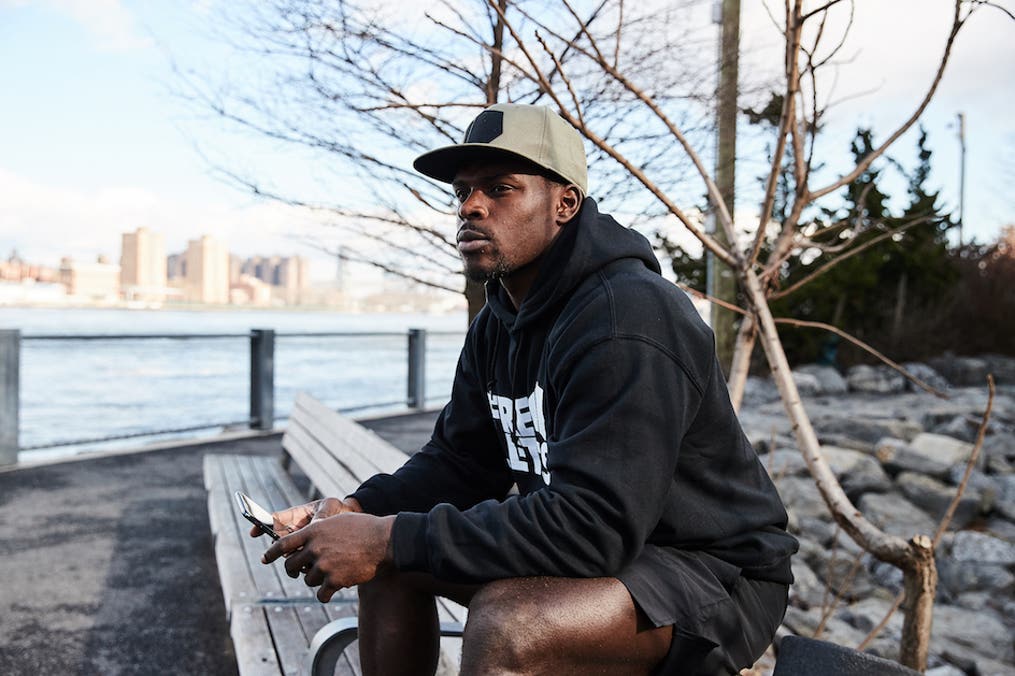 I left Wasps in the middle of October and began training with my own trainers, Travis Allan and Tabo Leeroy Madiri. Travis worked with me and designed my weights programme and Tabo worked with me on my speed training. Will Bryce, who is head of NFL player pathway programme along with James Cook, helped teach me football; on field and off field. I spent time in Florida at IMG Academy working with Tyler Henderson, Mike Sellars (former NFL player) and Steffen Visj, who all took me through my paces. I also spent time in NY with a footwork specialist, Steve "Speedy' Gonzalez (@Lethal Speed).
Being a professional athlete for 10 years, the transition into this new type of training has been fairly smooth. I'm used to sticking to an intense regime and training daily. So far, with the help of my trainers when I have them there and the Freeletics app for when I'm on the road or back home, I've been doing well.
I started using the Freeletics app not just because I know how much I benefit from bodyweight training but also because I believe in their vision and mission to help everyone reach their full potential. It's like a match made in heaven, its perfect. Bodyweight training has been essential for me since I was a kid, my dad used to teach my brother and I to wake up early and do our sit ups and push ups. As I grew older, being able to control your body has become more apparent. I've learned that you can't run fast or change direction quickly if you can't control your body.
Playing American Football demands speed, power and strength. I need to be able to produce 110% of everything, with the maximum of only about a minute's rest, then produce 110% again immediately. It's a whole new ball game, a different type of conditioning. In rugby, its continuous, you trundle around at 60%, you might give a quick 80% burst, then a long rest or a light jog. American football is fast and powerful.
So that's my story so far. Now we come to today, just days away from starting the programme in Florida. It's a 12-week intense training camp with a combine day at the end and I'm looking to go all the way! The position I have been training for is running back. I'm so excited but also nervous because this is all unknown territory for me but in a way, it feels like Deja vu, but only this time I've got 10 years of experience being a professional athlete. I'm starting all over again, I'm the underdog but the pathway has been set out and I only have myself to answer to. I've got new motivation and nothing to lose. I'm ready to go. Let's get it!