A True Free Athlete knows, if it doesn't challenge you, it won't change you. So put your inner strength to the test and take on the toughest challenge of them all: consistency.
From the 1st of August to the 19th of September 2017, you can earn exclusive rewards from Freeletics Essentials and Freeletics Nutrition by completing up to 6 weeks of training with the Bodyweight Coach, within 50 days. Don't miss your chance to prove your power, update your style and strengthen your mind. Here's how to enter:
First things first – Sign up
First and most importantly, to enter the challenge, you must sign up to the Freeletics Newsletter. Apart from receiving regular weekly newsletters and motivational tips from your Coach, you'll also get an additional email for each of the 6 completed weeks of the challenge. Here, you will find important information regarding your progress in the challenge and your reward details, so remember to check your inbox regularly to stay up to date. You should expect to receive your weekly email the day after completing your Coach week. #InItToWinIt.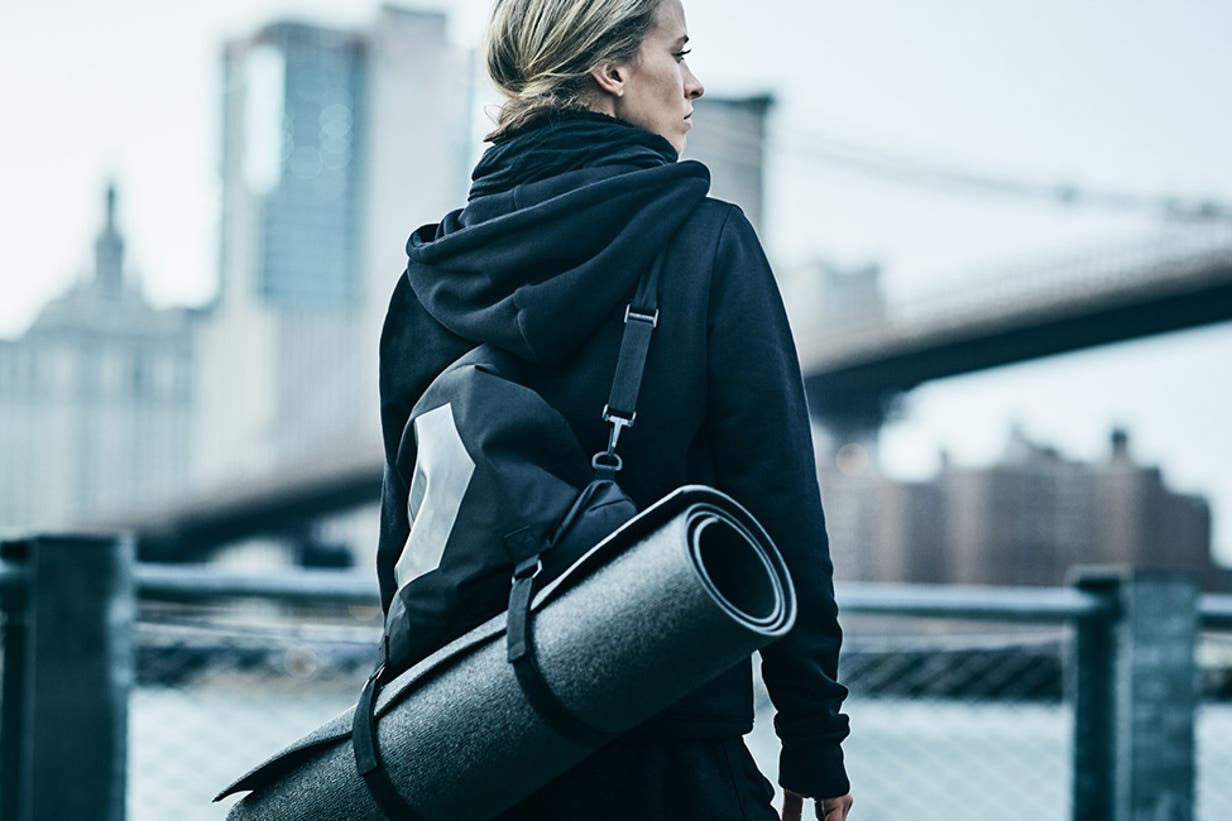 Then – Eyes on the prize
This time, pride and accomplishment are not the only rewards for staying consistent. After completing 1, 3 and 6 Coach weeks, you'll also be rewarded with exclusive prizes from the Freeletics Essentials collection, as well as vouchers for Freeletics Nutrition*. No catch, just consistency. The only rules are: You must complete these weeks within the 50 day timeframe, with breaks no longer than 5 days at a time, and follow your Coach 100%, including workouts, technique sessions and intervals. You are only allowed to complete one coach day per calendar day. Remember: your Coach is always watching! #NoExcuses
Last of all – Sharing is caring
If you complete all 6 Coach weeks before the 50 days are up, then you will receive your final reward – a free product voucher worth 49.90€, redeemable on one of these specified items from the Freeletics Essentials online shop**. If you made it this far, you're tough. Be proud, because the ability to persevere and stay consistent is not a talent, but a choice. Share what you've earned on social media, using the hashtag #CoachChallenge to encourage others to stay consistent, too. By doing so, you'll prove to everyone that you possess the most powerful strength of all: consistency. #EarnedNotGiven.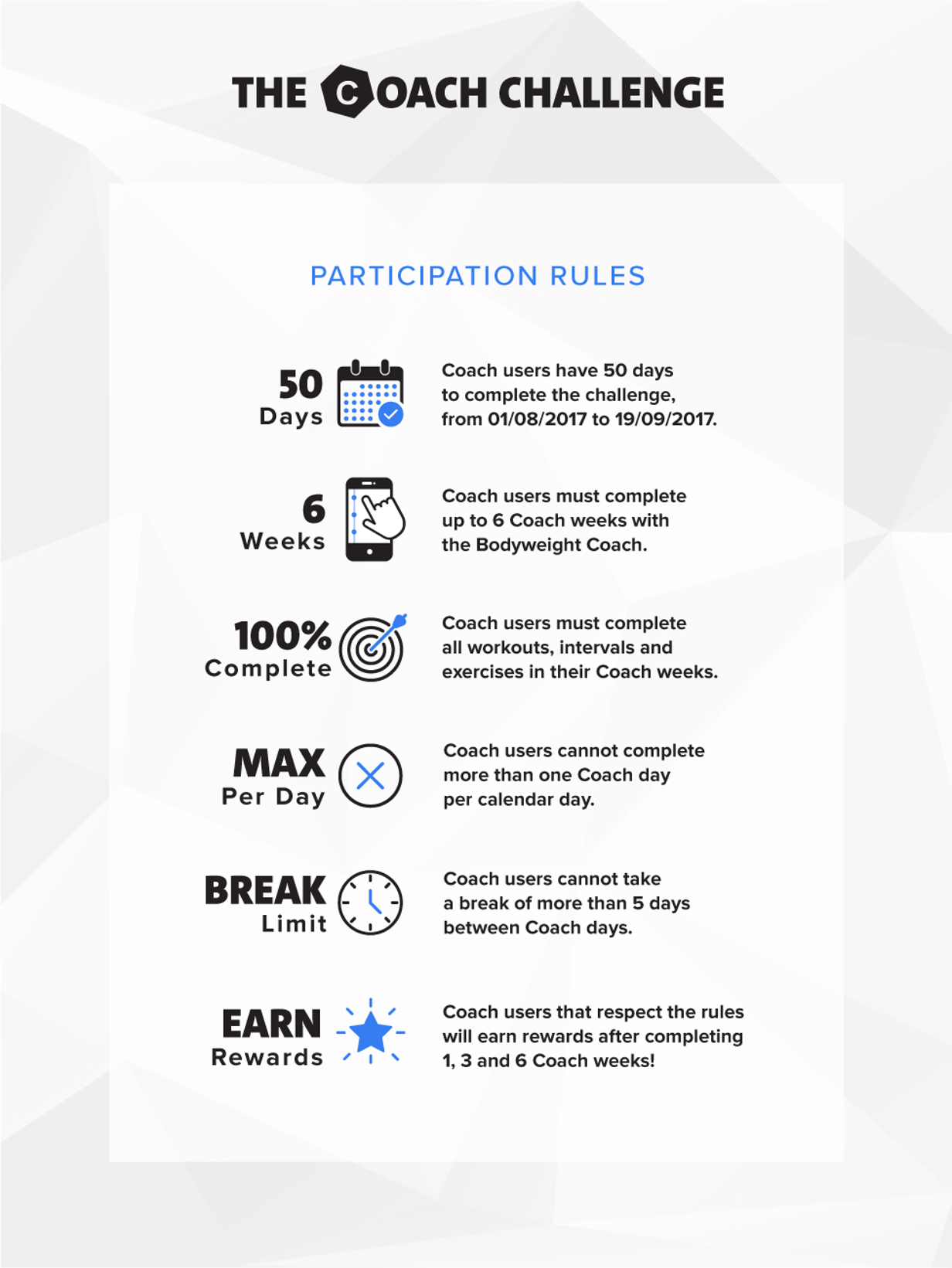 To Recap: The 6 steps to success
Get the Coach to participate in the challenge.
Sign up to receive the Freeletics Newsletter.
Complete 1-6 Bodyweight Coach training weeks to receive several rewards.
Check your email inbox regularly to receive your rewards, motivation and tips from your Coach.
Share your journey on social media.
Keep going. Stay consistent!
Don't forget…
For more information, head over to our Help Center.
This challenge is for the Bodyweight Coach only.
Rewards will only be redeemable through shop.freeletics.com with the unique voucher codes found in your emails.
No cheating. Impossible or unrealistic performances will not count in the competition. #CoachKnows
Have you got what it takes? Take part in the 50 Day Freeletics Coach challenge and prove it. #GameOn.
*Nutrition vouchers only available in the following countries: Germany, Austria, Switzerland, UK, USA, France.
**It is only possible to ship to countries of the European Union, USA, Norway and Switzerland. Please note: Vouchers cannot allow for free shipping. All shipping costs will need to be covered independently.