"Having been sedentary my whole life, I never imagined that after 35 years and two children, I would achieve my best physical form and even wear clothes I hadn't worn since I was fourteen!"
Ana Agostini (35) never liked to exercise. She enrolled in classes a few times, took some tap dancing lessons when she was younger, and even gave pilates a shot, but no matter what, she never managed to remain disciplined enough to stick to her training. This all changed after a medical examination alerted her to the possibility of diabetes and other diseases caused by advanced obesity. This is when it all changed. The point she decided to adopt a healthier and more active lifestyle.
Together with her husband, they began looking online for alternatives that could fit their three-job workday. That's when Arne and Levent's Freeletics transformation videos caught their attention. Ana's husband was the first to begin. She watched every workout, but still doubted that she could ever complete such intense workouts, especially those with burpees. However after seeing her husband's actual results, she decided to stop doubting and start training too.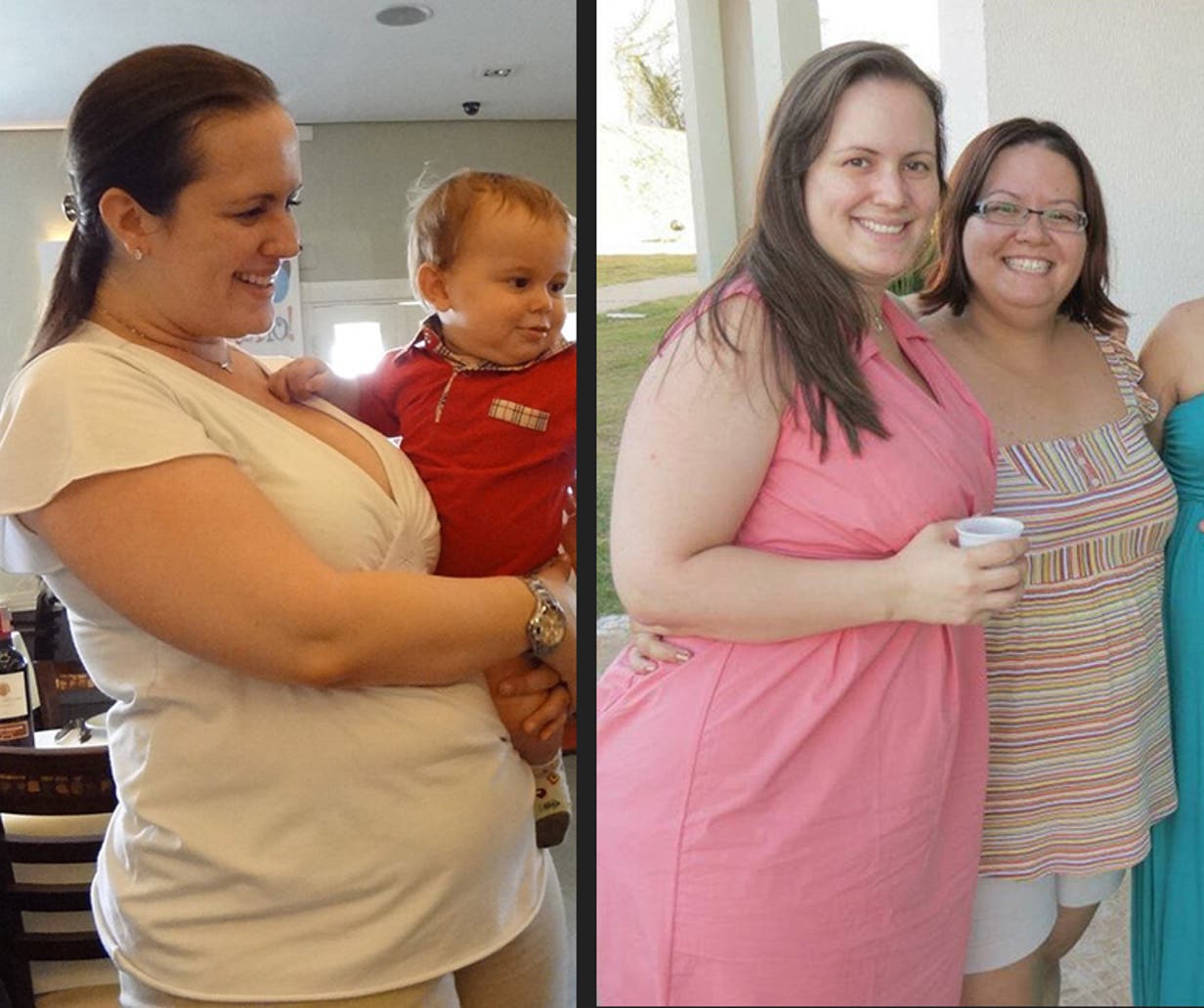 "At first, it was really challenging, but I quite liked being able to increase my fitness level while earning points for each workout completed.  It gave me motivation to not quit along the way, a tactic that worked especially for me, someone addicted to playing internet games to pass the time. Even better than earning points and moving up levels, I began to lose weight. In a healthy way! However not at first. In the first few weeks, I didn't see much difference. But at the end of the first month, I started to become more energetic. And by the end of the third month, I was using my punch bag again, the one that I hadn't used since I was 14 years old! I've always been pretty sedentary and tried so many different things over the past few years: weight training, dance, etc, but I could never stick to it for more than three months. I was skeptical about Freeletics too, mainly because it was done at home. But I was pleasantly surprised with my determination and results. It keeps me active in my regime and in the Freeletics community."
Ana, what motivated you to keep going?
"There is no greater motivation than seeing my children happy. I can wake up in the morning and dress them without feeling tired, heaviness in my legs, or being overwhelmed mentally and physically. Today,  I'm like a child too, running around, going up and down stairs at ease with them on my hips, something that I previously couldn't do with my old weight. My determination has became an inspiration even for them. Our home workout times have turned into family moments. They follow me and enjoy imitating me. I'm very proud of myself and my family, as well as other people who have seen our results and who are now seeking a new lifestyle too. The discipline I have developed from exercising at home with Freeletics has also helped me to be disciplined in my personal commitments, finances, and other areas of my life. I learned that planning is the most important thing in goal setting."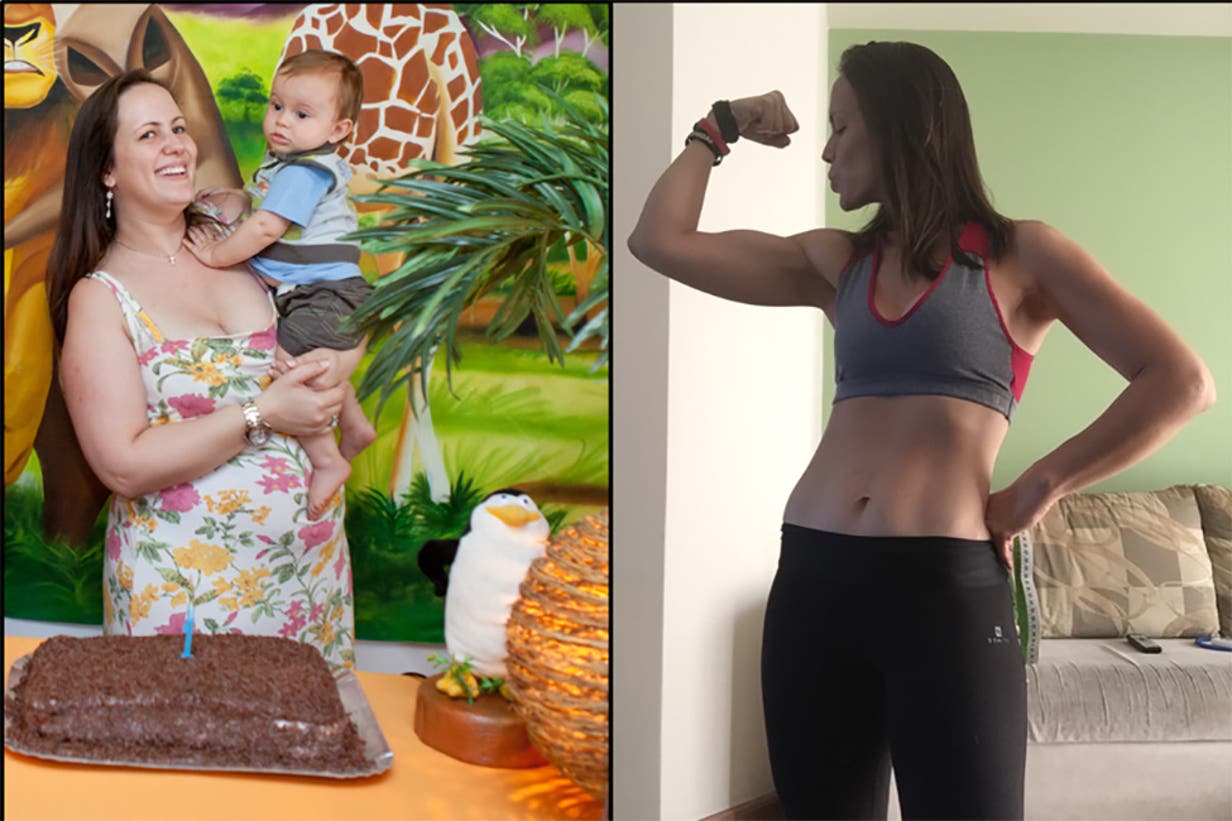 Looking back on your journey to becoming a Free Athlete, what was the most difficult thing?
"Definitely the beginning. My body felt weak all the time. Every time I started training, I'd feel sick with fear. With time however this got better. I began listening to Tony Robbins' lectures while doing workouts. I'm a big fan of his, and his age and energy level inspired me, making me ashamed to give up! It was a great strategy. Another thing that kept me from giving up was the scoring system and passing levels. As I had been basically addicted to online games with the same principles, this was easy for me. Each workout gave me the opportunity to improve my times and perfect the execution of my movements. This motivated me even more. In the beginning, I contemplated sabotaging the coaching sessions, but then I realized that giving up in the middle or skipping a series, even if no one was looking, would only hurt myself. No Pain, no gain! But I confess that in the beginning it was sometimes hard just to keep breathing."
What do you like most about Freeletics?
"What I love the most about Freeletics is how much you improve over such a short period of time. And these improvements are so obvious. In just one year, I trained to run a half marathon, even though I had been totally sedentary beforehand. I could hardly believe it when I completed the challenge. Total satisfaction! Now I know I can go further. My next goal is to run a full marathon. Another benefit is the community: making new friends, working out together, and supporting and motivating each other! It's amazing how these triggers work!"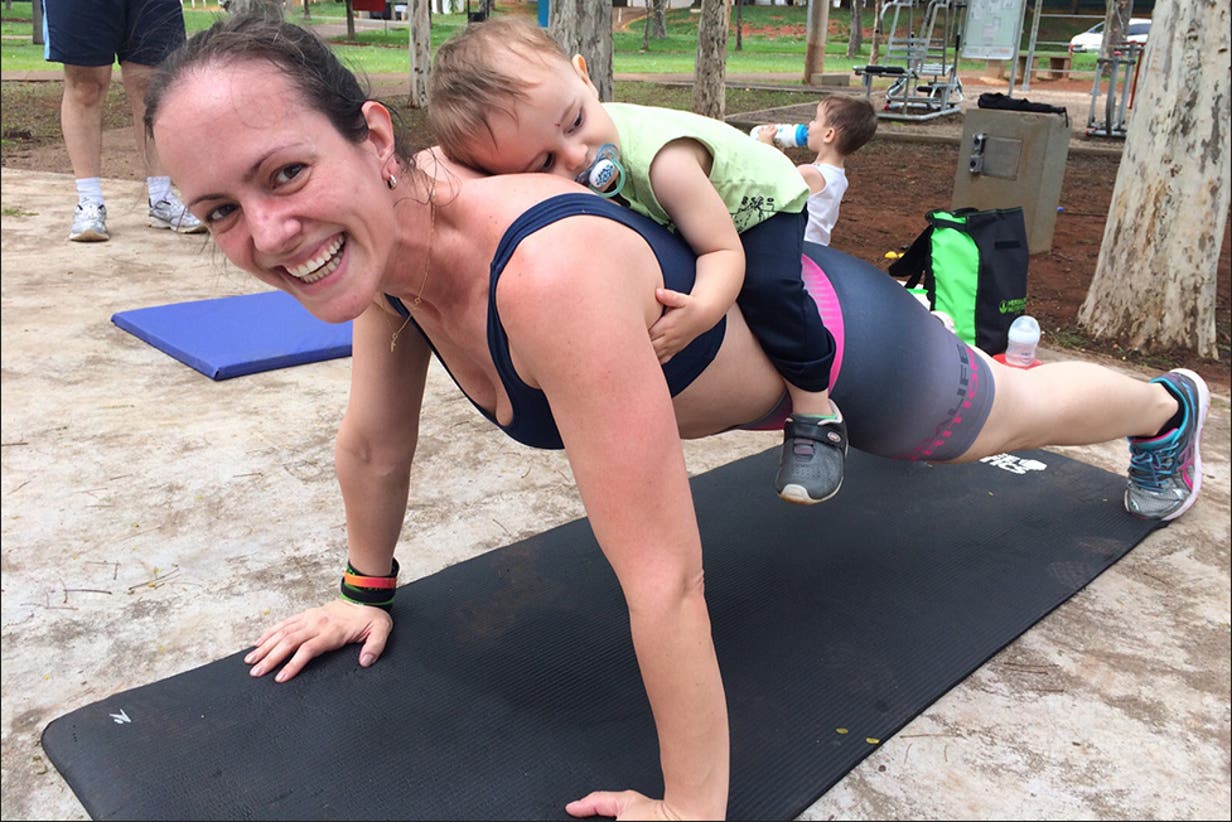 What would you say to mothers who are in the same situation as you were before Freeletics?
"When I walk down the street and see all these overweight mothers, carrying their children on their hips with the same problem I once had, I want to stop and tell them how much making a decision like I did will improve their time with their kids! Don't give up. Don't rush too much either. You can work out at your own pace. Take a break when necessary, and in time, you will see significant improvements in your strength and timing. It is simply addictive! As long as you don't give up!
It wasn't easy for me in the beginning either. I had to commit, write my priorities and what had to change on paper. I had to review my daily routines and alter some things, but when poor health comes knocking, we are forced to rethink our values. Today I woke up at 5am to have a coffee and start training. When I have to get up throughout the night with my kids, I adapt my training to lunchtime. It's so flexible that there really are no excuses. I feel proud that I'm able to overcome these challenges. When we give value to something, we find a way to make it work."